This project is dedicated to creating an imaginative and kid-centric lifestyle or sport collection, with a focus on design and concept. By deeply understanding the interests and preferences of Gen Alpha, my aim is to deliver design concepts that genuinely resonate with this dynamic and imaginative demographic. The successful execution of this project will require creativity, innovation, and a commitment to delivering designs that spark joy and wonder in young consumers.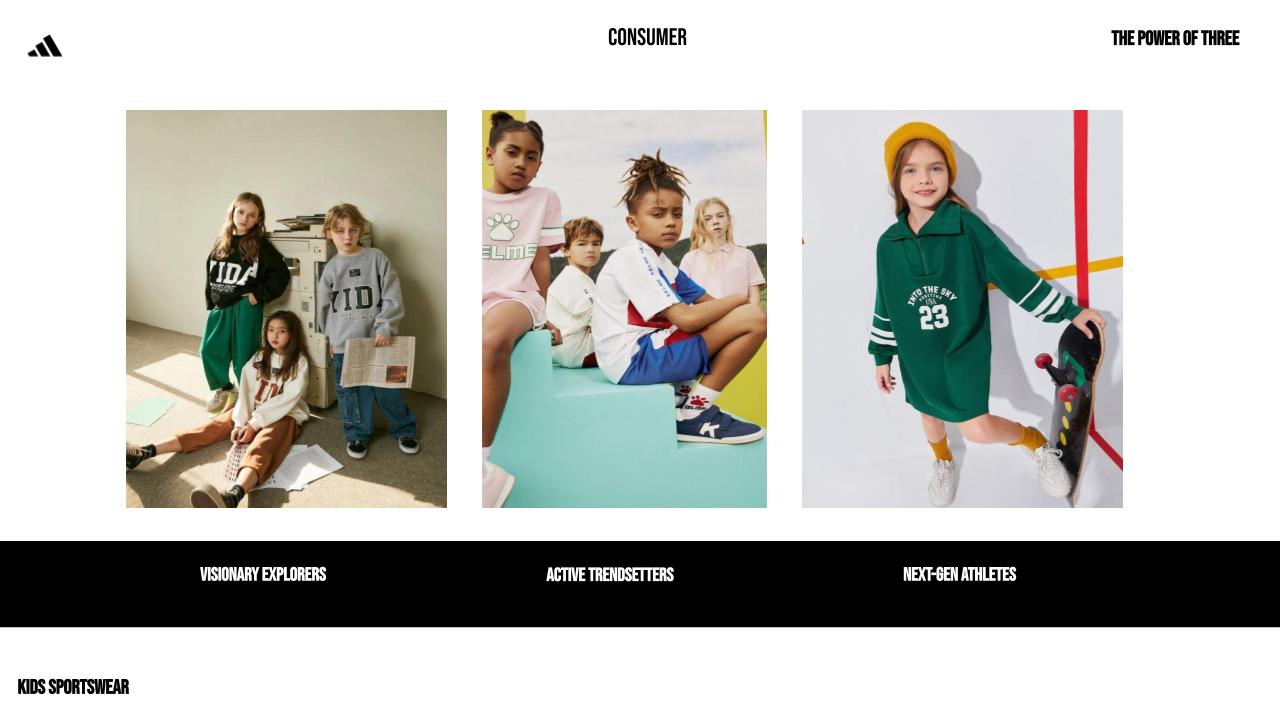 Consumer
In the year 2025, a new generation of urban explorers emerges, embracing a blend of functionality and style that defies conventions.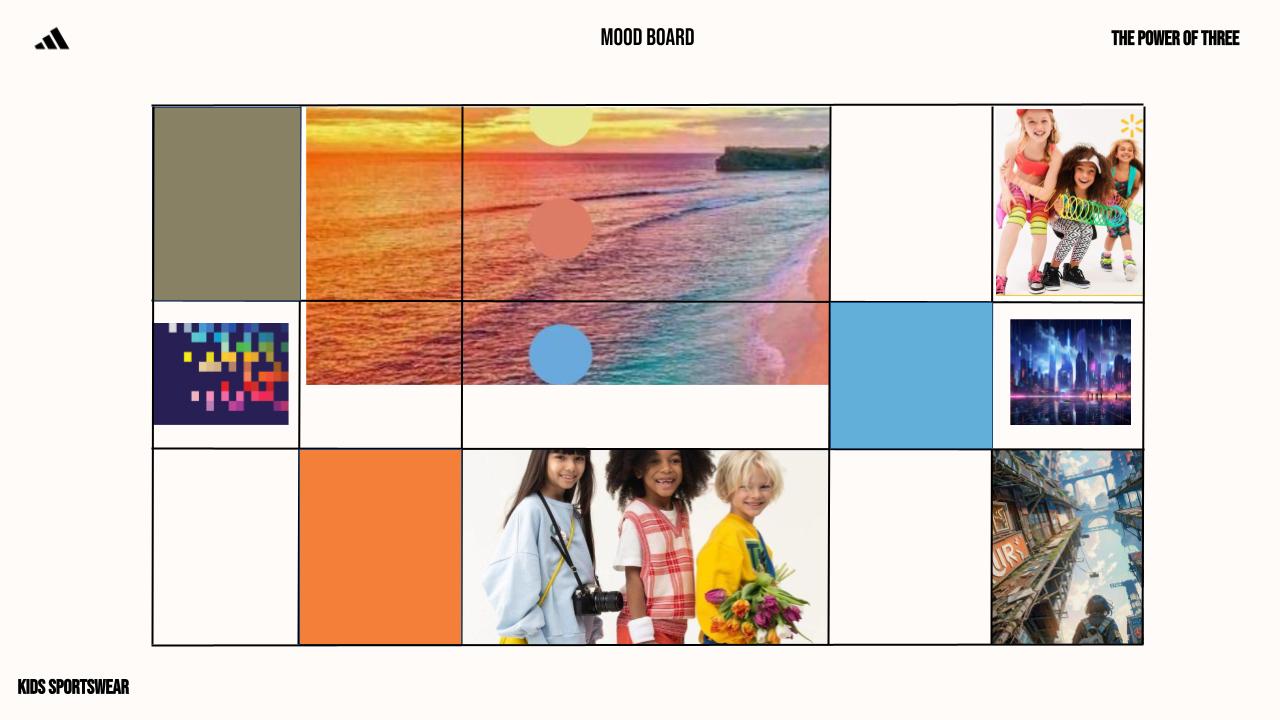 Mood Board
"Imagine a vivid collage, where the next generation, Gen Alpha, roams with confidence through a futuristic urban landscape. They effortlessly merge sportswear and high fashion, creating a colorful tapestry of style and functionality. Picture their world ablaze with bright hues, lively patterns, and unique textures, mirroring their boundless energy and creativity. It's a journey set against the backdrop of their athletic feats and the pulsing heart of futuristic technology. In this narrative, envision a story of youthful dynamism, a chapter where the possibilities know no limits, and every step propels them further into the extraordinary."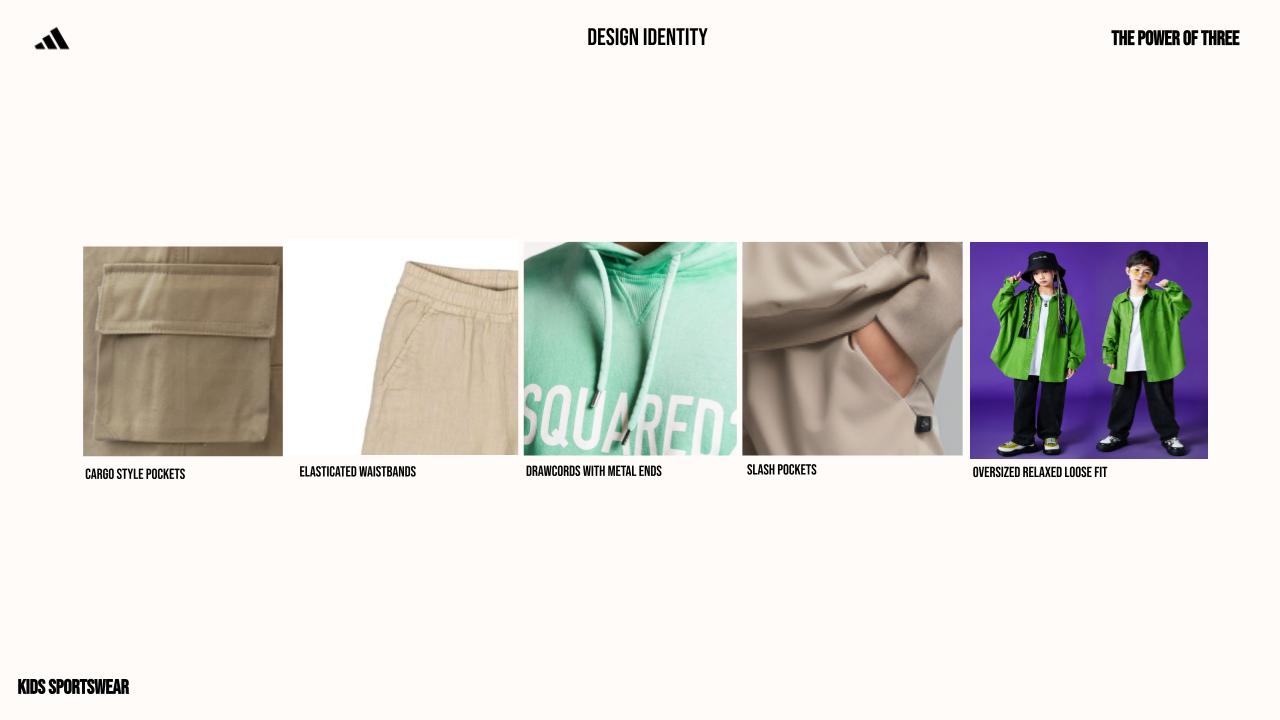 Design Identity
"Embrace a design identity seamlessly merging fashion and functionality. Cargo-style pockets provide space for personal expression, while elasticated waistbands ensure comfort. Drawcords with metal ends add modern adjustability. Oversized, relaxed silhouettes embody freedom, with slash pockets blending style and practicality, defining a look that's both versatile and contemporary."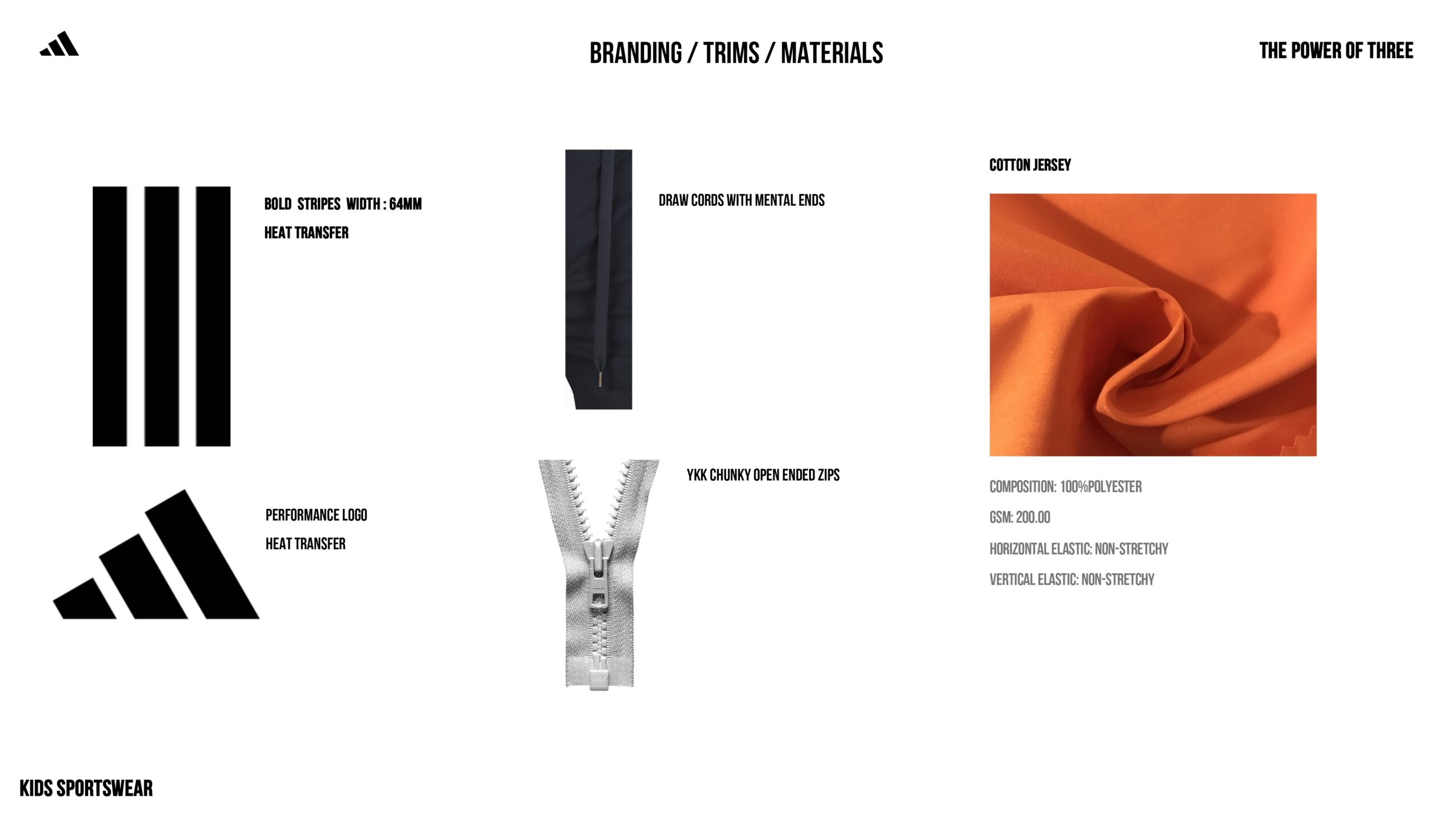 Branding / trims / materials
"Defined by modernity and practicality, this design features heat transfer branding accents, durable cotton jersey, YKK zippers, and metal drawcords. It's a collection that seamlessly blends style with functionality."
look 1 : HOODIE AND JOGGERS DESIGN
"Meet the perfect combination of style and comfort: the Hoodie and Joggers. The Hoodie features a lined hood, cargo patch pockets, and modern details, while the Joggers offer versatility with cargo pockets, metal-ended drawcords, and stylish rib cuffs. Together, they redefine everyday wear."
"Introducing a contemporary jumpsuit designed for both style and practicality. It features a high-neck collar, cargo patch pockets on the chest, an internal elasticated waistband, and convenient slash pockets. Meticulous top stitching details, 2x2 rib cuffs, internal elasticated leg cuffs, and dropped armholes complete the design, offering a versatile and comfortable outfit for various occasions."
LOOK 3 : THREE PIECE DESIGN
"Discover a versatile three-piece ensemble merging style and practicality. The top design offers an elegant look with a high rib neck, longer-line sleeves, and topstitching details. The hoodie and joggers complete the set, seamlessly blending fashion and function with features like cargo pockets, elasticated elements, and modern accents. Together, they redefine comfort and style for various occasions."